Spanish Simultaneous Interpreters & translators  for Conferences | Lagos| Abuja | Nationwide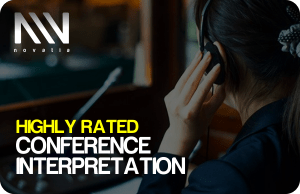 Professional Spanish Conference Interpreters. English to Spanish, Spanish to English and multiple other languages.Get Spanish interpreters/translators in Lagos, Abuja, Port harcourt, Kano, Kaduna and all other cities in Nigeria
Translation Equipment NG can provide Spanish conference interpreters in all locations in Nigeria in over 205 languages.
We have over 30 years' experience providing language support at conferences for numerous global organisations and can boast a large network of professional Spanish simultaneous interpreters who have expertise in a wide variety of fields.
At Translation Equipment NG, we have the experience and expertise to provide language specialists whatever and wherever your event. Our professional Spanish conference interpreters are experts in both the source and target language. Adapting to the speech pattern of the speaker quickly, they convey all information faithfully with an awareness of cultural and linguistic idiom and an in-depth knowledge of the terminology relating to the subject in question.