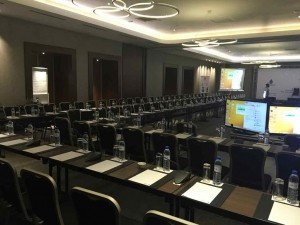 We have extensive experience of consecutive and simultaneous interpreting into several languages, and we collaborate with a network of professional conference interpreters who are highly educated and have extensive international experience.
We have innovated simultaneous translation conference equipment rentals in Nigeria. We update our simultaneous translation conference equipment on a yearly basis produced by top simultaneous translation conference equipment manufacturers in Europe.
When people meet, it is essential that they understand each other. Understanding is a precondition for insight when important matters are to be addressed and discussed. The information often has to be conveyed via several languages.
Rental of interpreting equipment
Translation Equipment NG has long experience of renting out equipment for simultaneous interpreting, including:
• Interpreting cabins.
• Microphone systems for small and large events that involve interpreting into several languages.