Finance Interpreting Services | Finance Interpreters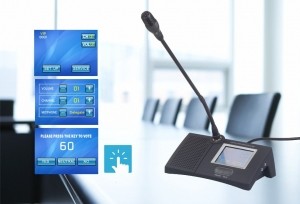 The art of successful financial translating lies in conveying nuance, idiom, metaphor and specialist terminology accurately into the target languages as each country's financial system is different, and it is important to understand the local culture when exchanging financial and business matters. We will assign a financial translator to your project who has specific familiarity and knowledge of the financial protocol and systems in both relevent languages, as well as an in-depth knowledge of financial processes and are always committed to maintaining confidentiality and strict privacy guidelines. This ensures confidential, precise and fluent translations for all your financial documents.
Global economic growth relies upon the provision of strong financial services which endow the industries with the means of carrying out their business. With traders, buyers, and sellers communicating with colleagues across the globe, it is vital that communication between international traders is free from misunderstandings and nothing is lost in translation.
Translation Equipment NG offers translation services for all aspects of the financial sector, including banks, financial institutions, accounting firms, investment consultants, stockbrokers, insurance companies and financial data services, locally and globally. Our large network of financial translators means that we can offer professional document translation for a full range of finance documents, including Financial Contracts and Partnership Agreements, Auditor's Reports, Balance Sheets and Budgets, Income statements, Insurance Documents, Risk Analysis, Annual Reports and Business Plans (among others) with perfect precision and fluency.