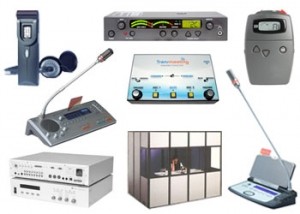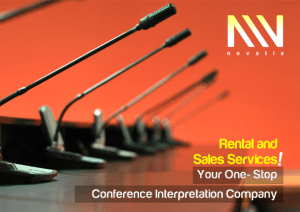 With extensive experience in organizing the world class conferences and events , we've established our own simultaneous equipment rental and technician team and  we pride ourselves in providing the most advanced simultaneous interpretation equipment and conference microphones in Nigeria and other major cities in West Africa, our Simultaneous Interpretation equipment, also known sometimes as Simultaneous Translation, Translation equipment or interpretation equipment is the best available in the market. Our equipment is current available both for rental and sale. 
Our Simultaneous Interpretation Rental equipment stock is strictly maintained under good conditions and our aim is to continually supply the most updated and sate of the art equipment so that customers get the best Interpretation equipment available. Meanwhile our expert technicians are qualified directly by top manufacturers and they are always on site several hours prior to the commencement of the event. Full system checks are undertaken prior to all events. The equipment is then re-checked each day prior to the start of the day's event. Our technicians are trained to problem solve and resolve issues and our technicians constantly monitor the interpreter's input and output to ensure that any issues are rectified immediately.
Rising Translation also undertakes detailed project management for all projects, ensuring they remain stress free for our clients. With our professional network system all cross China we are able to arrange the most efficient and cost effective installation of the equipment for our customers and ensure the successful Interpretation of your event.
You can place order by Phone, 07037033279 or email us at orders@translationequipment.ng